ROMEO Y JULIETA CIGARS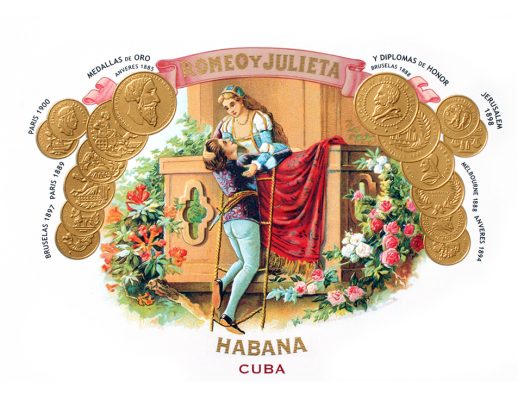 Romeo y Julieta is one of the most popular Cuban brands and not without good reason. The range of cigars that the brand offers will cater to any particular taste or preference, from a cigar smoking junior with their first Petit Julieta, to a true aficionado smoking a Churchill by the fire. Romeo y Julieta cigars are medium in strength, with a slightly bitter taste along with some sweetness and the classic Cuban profile.
Taking its name from the Spanish translation of the Shakespearean tragedy, Romeo Y Julieta was founded in 1875 by Manin Garcia and Inocencio Alvarez. The brand's logo is adorned with gold medals, which symbolise the awards won at various tasting exhibitions.
The brand rose to international fame during the early years of the 20th Century under the direction of Don 'Pepin' Rodriguez, a talented promoter who was amongst the first to recognise the power of the cigar band. During his heyday no less than 20,000 different bands were used in the production of cigars.
Winston Churchill was a devotee of the brand and, following his visit to Havana in 1946, his name has not only been commemorated on a band but also served to describe the marque's most iconic size – Romeo y Julieta Churchills.