Coster & Son Ltd Tribute Page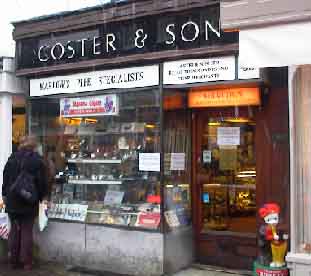 (The shop at Marlow)
The Coster family has been associated with the tobacco business since 1844 but now, after 53 years serving the needs of smokers using his well known Marlow shop Alan Coster is retiring.
He's going to miss it, but at 76 years of age, he feels the time has come to concentrate on his other interests, namely the local Rotary club – he's been a member for the last 50 years – and raising money for a commemoration fund to honour Steve Redgrave's rowing achievements. 'There's no chance of taking it easy', he said. 'I've been busy all my life and I can't stop now'.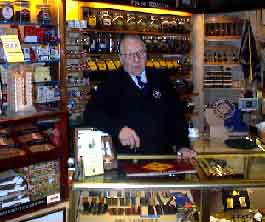 ( Alan Coster in the shop )
Alan is the third generation of Costers at Coster & Son Ltd. He took over the business from his parents in 1947 when he returned from the navy at the end of the war. 'In those days there were 20 or more retail tobacconists in the area, now we are the only one'.
As the other tobacconists closed down Alan built up a big mail order business for customers unable to use their local specialist. It includes hotels, retail outlets and individuals that have been customers for decades – some have been placing the same tobacco orders every week for the last half century. It is this part of the business that will now be taken on by M.Shave of Reading.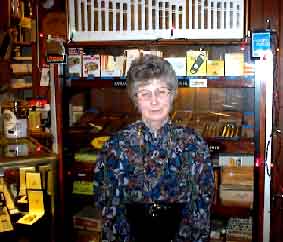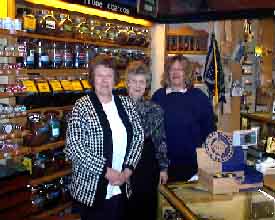 ( Ethel the Shop Manageress & Ethel with Ursula & Alison )
Paul Gilmour of M.Shave and Alan Coster have been friends for years. It was Alan who offered Paul help and advice when he first entered the business. 'Alan has always been a big support to me,' said Paul. 'We have the same philosophy in business – always put the customer first. You build up a good reputation and a loyal customer base when you go all out to get the service right. That's what Alan has always done and that's what I do.'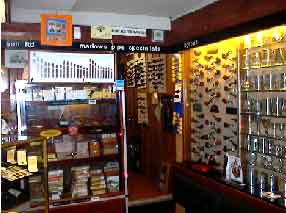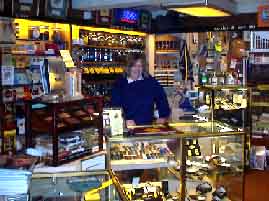 ( Alan Coster in the shop )
To ensure that the Coster name lives on within the Tobacco Business Paul has changed his trading name to Shave & Coster. 'It's a piece of history we can keep alive' Paul said' I feel sure his customers will feel very much at home with us and we will endeavor to provide the kind of quality service they've been used to for all these years.' All Alan's customers will be welcome to contact Paul with their specialist requirements.
Paul and all his staff wish Alan a long and happy retirement.